Hi all, I've recently purchase a few XFX RX 480s (reference design - 8GB) which turned out to be using Samsung memory. I've been doing some research and found the Boysie's RX480 (REF) BIOS 29MH LOW PWR rom (
https://forum.ethereum.org/discussion/9400/boysies-rx480-ref-bios-29mh-low-pwr-eth-or-dual-mining)
which worked fine for all people who tried it. I even found a tutorial for a reference XFX 480 using Boysie's rom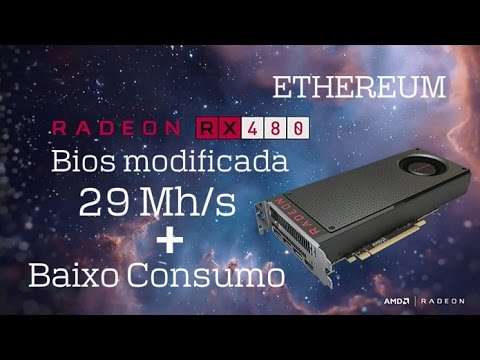 I don't speak Portuguese but my understanding is that it's the same card as mine.
Now with stock rom and clock speeds I get the following:
After flashing the Boysie's rom, the hashrate drops to 16Mh/s while the power consumption spikes to 130W
I'm wondering if anyone had a similar experience with these reference XFX cards? I've also tried increasing the memory/core frequencies but that either has no effect or just makes the hash rate worse.
Any help would be appreciated!