(I got bored and decided to write this, feel free to link it to whoever you know wants to start mining.)
0. Introduction
So, if you're on this page you probably want to know how to mine ethereum. Either you've been seeing it in the news, or you're someone who tried Bitcoin mining and fell on your butt, and decided you wanted to get up and try again. It's not easy this time around either, but since there are no ASICS yet, the playing field is pretty much level. If you're a gamer and have an old AMD GPU, then you may be able to make yourself a nice profit every month with no upfront hardware cost. If not, it's not too hard to ROI, especially if you buy a GPU from craigslist now that the new 1080s and RX 480s are out.
1. Hardware
If you already have a system with an R9 270X or better in it (AMD Only, for NVidia you probably want a 980 or better) then you can skip this (and the next two) sections. This section will go over what you need to build your system.
First of all, this is my barebones part list. You will probably want an open air case and GPUS (to mine with, you know?) as well to go along with this barebones setup, but this is probably the cheapest you can go regarding good parts. The power supply in the system can be replaced with something with less wattage if you're running less GPUs, but keep everything else the same for maximum upgradeability.
http://pcpartpicker.com/list/wK2TWX
After you have all that (before, actually) you'll want some graphics cards. Any AMD card past the 270X is great for mining. NVidia cards are bad unless you already have them, in which case, why not?
2. Building a PC
Hopefully you can do this, but if not then you may want to watch a YouTube video (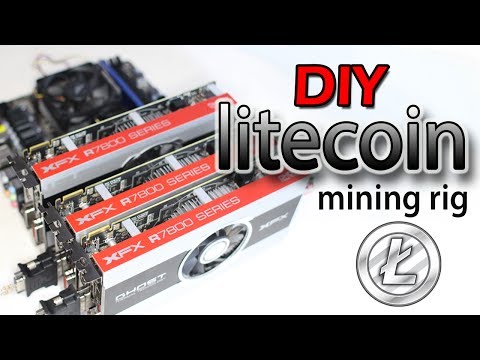 ) describing how to build a PC. It'll be a little different from the video described, but it works for the purpose. TekSyndicate has a nice video on how to build a computer in general, so if you need extra help then you can go check out that video on his channel.
3. Installing the OS
I think that litecoin video covered it, but here's another one anyway.\
VERY VERY IMPORTANT! DOWNLOAD UBUNTU 14.04 NOT 15 LIKE THE VIDEO TELLS YOU TO!
(torrent)
http://releases.ubuntu.com/14.04/ubuntu-14.04.4-desktop-amd64.iso.torrent
(if you have a torrent client)
(direct)
http://mirror.pnl.gov/releases/14.04.4/ubuntu-14.04.4-desktop-amd64.iso
(for idiots)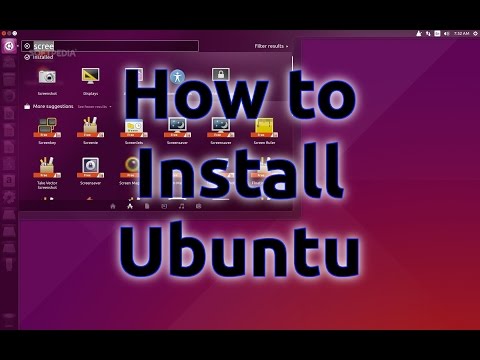 4. Starting to Mine
Windows: #removed by mod#
Then move the folder in it to your desktop or wherever else, and right click and edit the bat file. Then just replace [Address] with your address that you want to be paid in (need an address? go to myetherwallet.com - and be sure to save all your wallet files and info in a safe place.) For more mining computers on the same address, just increment the number after 'rig' (e.x. rig1 becomes rig2).
If all goes well you can just double click on the bat file, and it should begin to mine!
Ubuntu:
Follow the first three steps of this guide for AMD cards:
https://forum.ethereum.org/discussion/2695/frontier-mining-setup-notes-ubuntu-15-04-geth-v1-0-amd-ethminer/p1
Then open a terminal and type
ethminer -G -F
http://etherocean.com:8888/[ADDRESS]/rig1
where address is the address you want to be paid at.
If you need any further help, feel free to contact me through the forums.
Good luck!