Hi,
I'm a new user, and would like help understanding a record on the blockchain.
I do not understand the gas concept - why is the price so high to send 10 ETH? (Click
this link
and scroll to line 172.)
The problem is, I can't spend the 10 Ether now.
My wallet--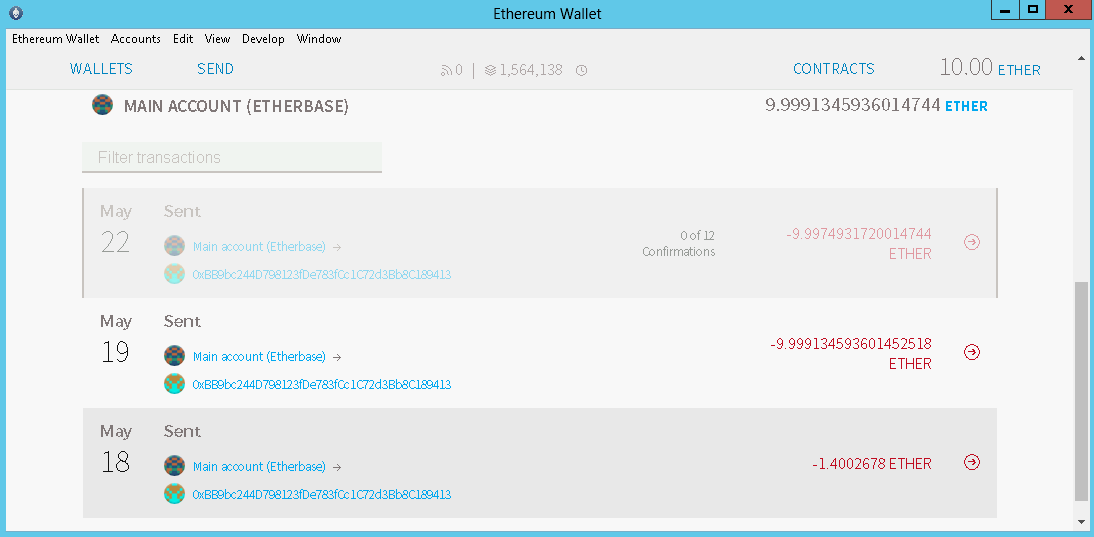 --although it is displaying my balance as 10 ETH, every attempt to send any amount of it results in a permanent state of "0/12 confirmations."
Yet the wallet seems to think the send has gone through and been confirmed, as the confirmations for the first transaction keep stacking up.
But when I check my DAO balance, it remains at the same amount of DAO tokens, so the 10 ETH clearly have not gone through.
Are they just stuck in the ether (the literal one?) Has this happened before?
Original details of the transaction.
The gas requirements seem to have been met.
Yet the error "Out of gas" occurs mid-transaction,
wherein the transaction obviously did not complete, even though the chain keeps recording confirmations that it did complete.
How do you get your ethereum back?