Ethereum Quiz - To help people get a better understanding!
Check out our Ethereum Quiz!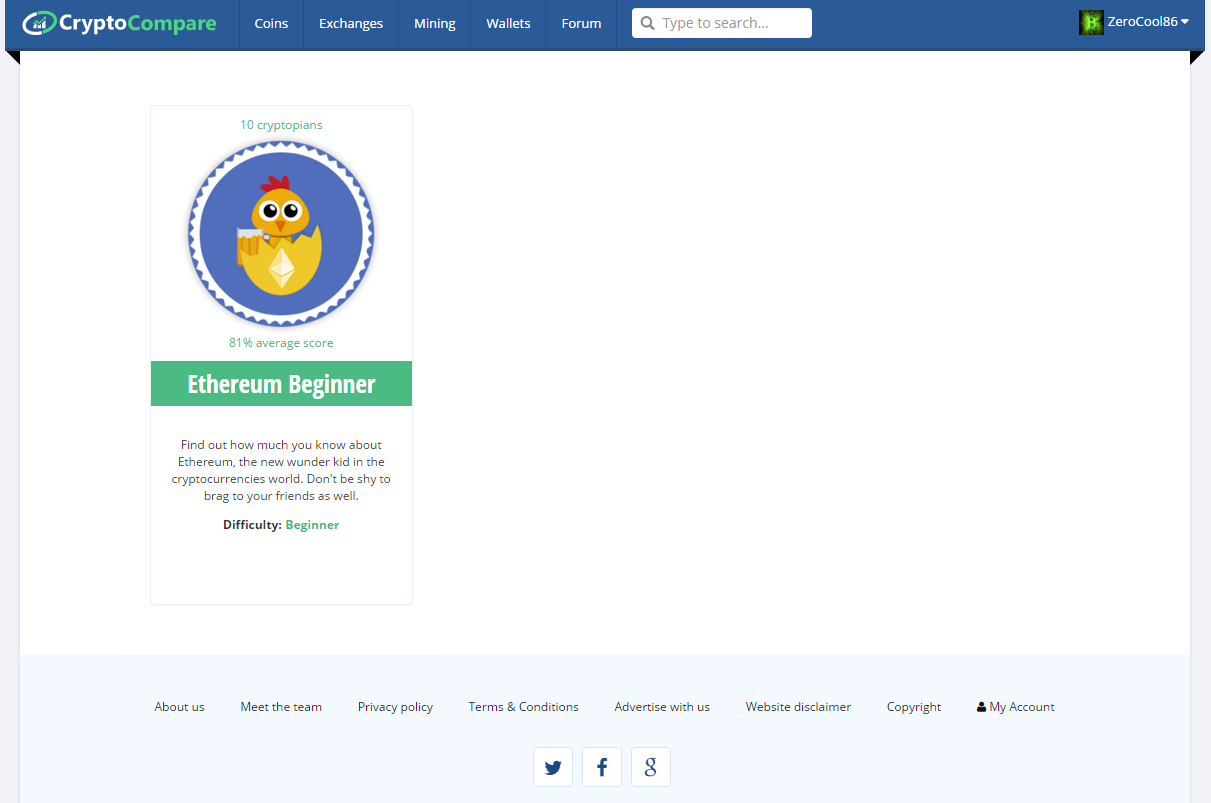 Earn Badges and
challenge yourself
- the whole point is to educate the community and spread the word on Ethereum - to get people thinking and understanding what is under the hood!
We're surprised at how low the average is so far!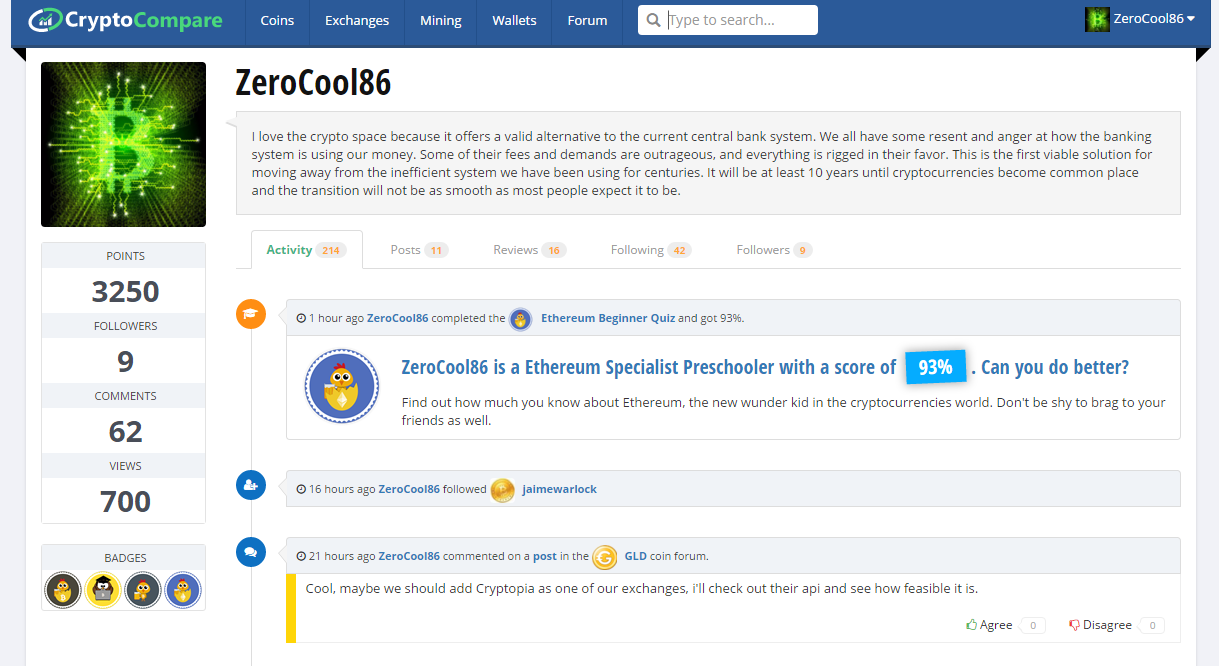 Post edited by cryptocompare on