Hi Everyone!
More free ethers are coming!
ETTA Games
is presenting you our new promotion - Lucky Wheel!
We offer you
Free Spin EVERYDAY
to win lots of Ethers! Spin your way now to a HUGE WIN!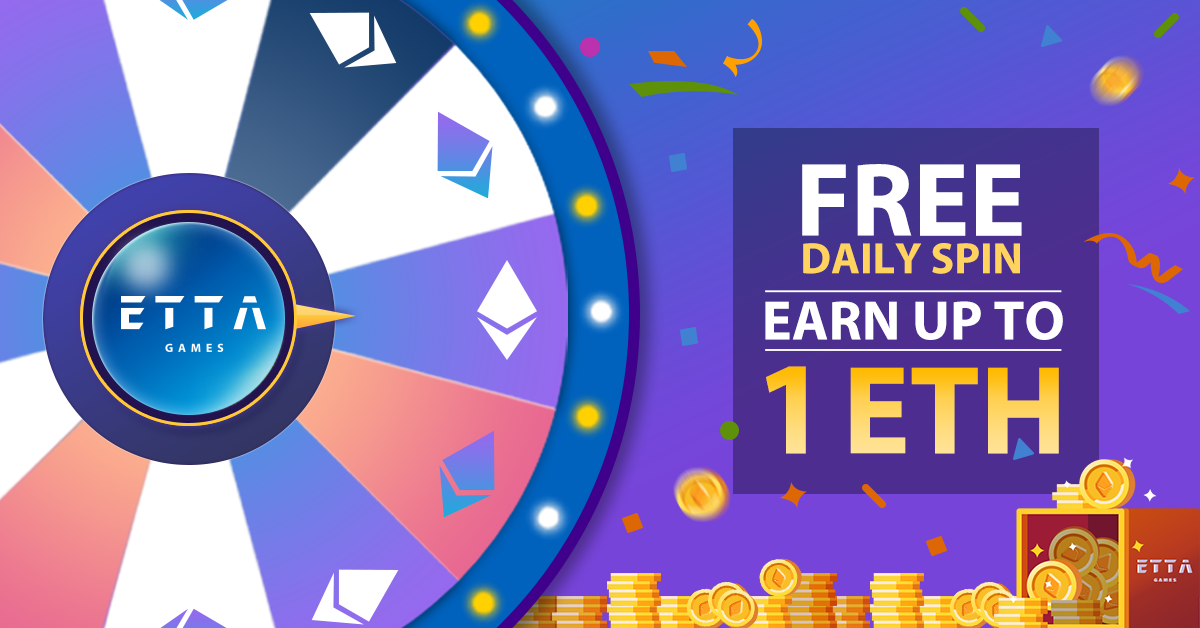 The rules are quite simple, there's no limits at all regarding eligibility:
-Everyone of you can come to win different prizes everyday.
-No account or deposits required for participating this free ether promotion.
-When withdrawal, MetaMask is required for the transactions.
The exclusive prizes include
10 times free spins
of
ETTA Baccarat or Lucky Dice
, and
the biggest prize is 1 Ether!
This special offer starts from today, you don't want to miss this golden opportunity to earn free ethers through this exciting promotion!
Leave us a message if you love our Lucky Wheel or any games at
ETTA
.
Come Win a lot….and more!
Best of Luck!
ETTA Games Team
_________________________________________________________________________
Disclaimer
*Every player is able to spin the wheel once per day.
**All the transactions at ETTA Games are transferred through MetaMask.
***ETTA Games reserves the right to change, fine tune or cancel this promotion activity at any moment, and to exclude people from the program if needed.