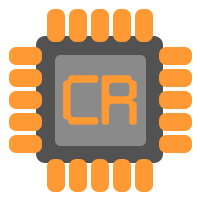 We're very excited to announce the launch of our brand new website, CryptoRival!
We've been working hard to release our new site which we hope will become and hub for all things Ethereum and other digital currencies. We have reviewed several cloud mining companies that offer the ability to mine Ethereum. We also offer profitability calculators for Ethereum, Ethereum Classic and many more altcoins. We've designed them for everyone; whether you're new to the cryptocurrency world or just looking for a calculator to work out your profit, we hope they can be of use to you.
Recently, we've started making a frequently asked questions section of the website, in order to help everyone from complete newbies to experts, with any questions they might have. Have a question you want added here? Let us know!
We'd love feedback on the site. What's missing, what do you think of the site, what features you want to see and anything else you want to tell us.
The website address is
https://cryptorival.com
. You can contact us there, reply to this thread, our we are online on Twitter, Facebook and lots more.

The CryptoRival Team